ACCESS360, OUR WORKSITE ACCESS MANAGEMENT SYSTEM
If unauthorised access to your premises is the problem, ACCESS360 is the solution.
ACCESS360 is an access control system that electronically manages the access and authorisation to your premises. It is a cloud-based platform that can integrate with physical access control technology, such as turnstiles and barriers, to prevent unauthorised individuals and vehicles from entering restricted areas.
Using cloud-based technology
ACCESS
360
users can securely manage their premises access requirements, in real-time, through the online dashboard.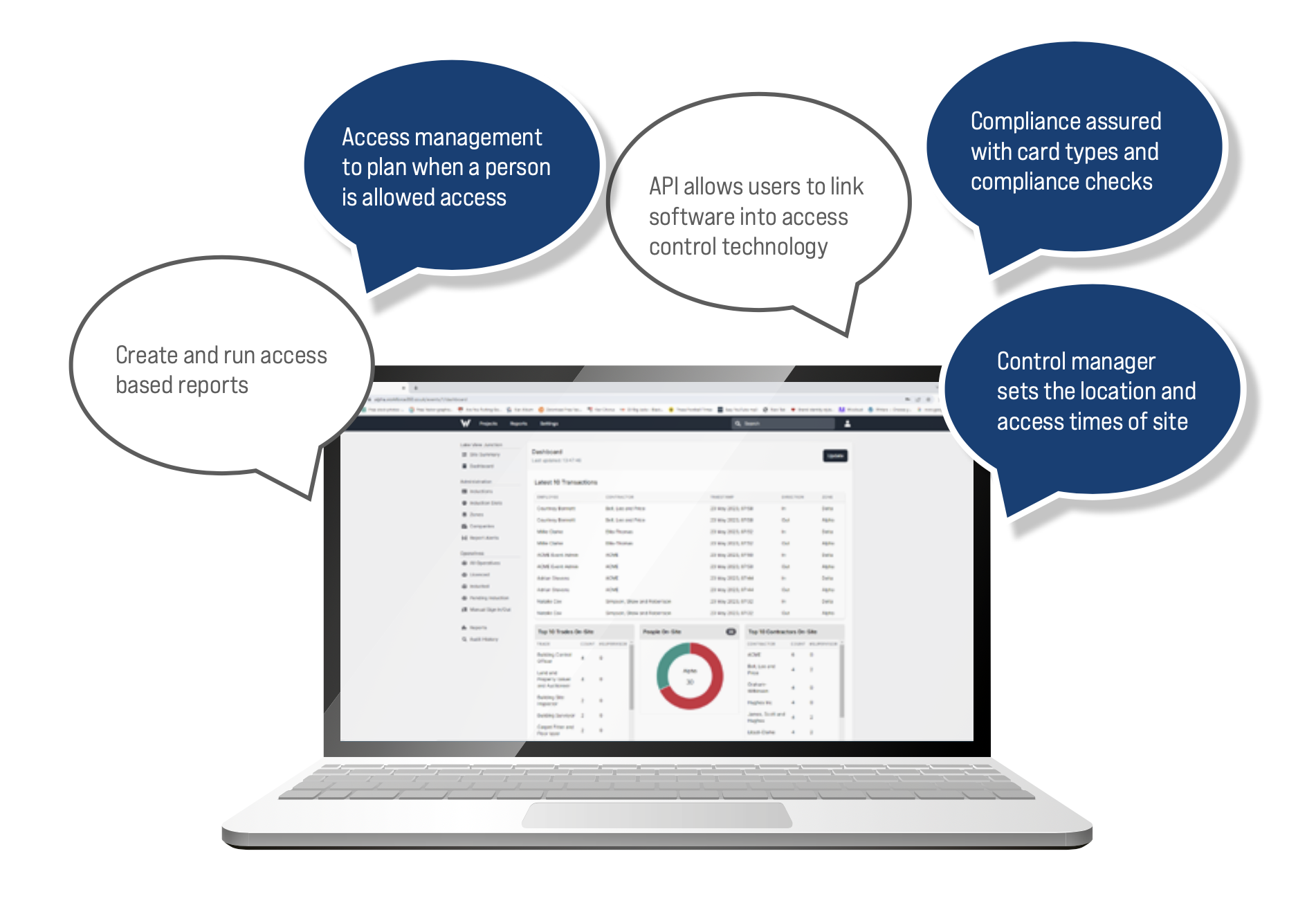 Additional key benefits of
ACCESS
360
include: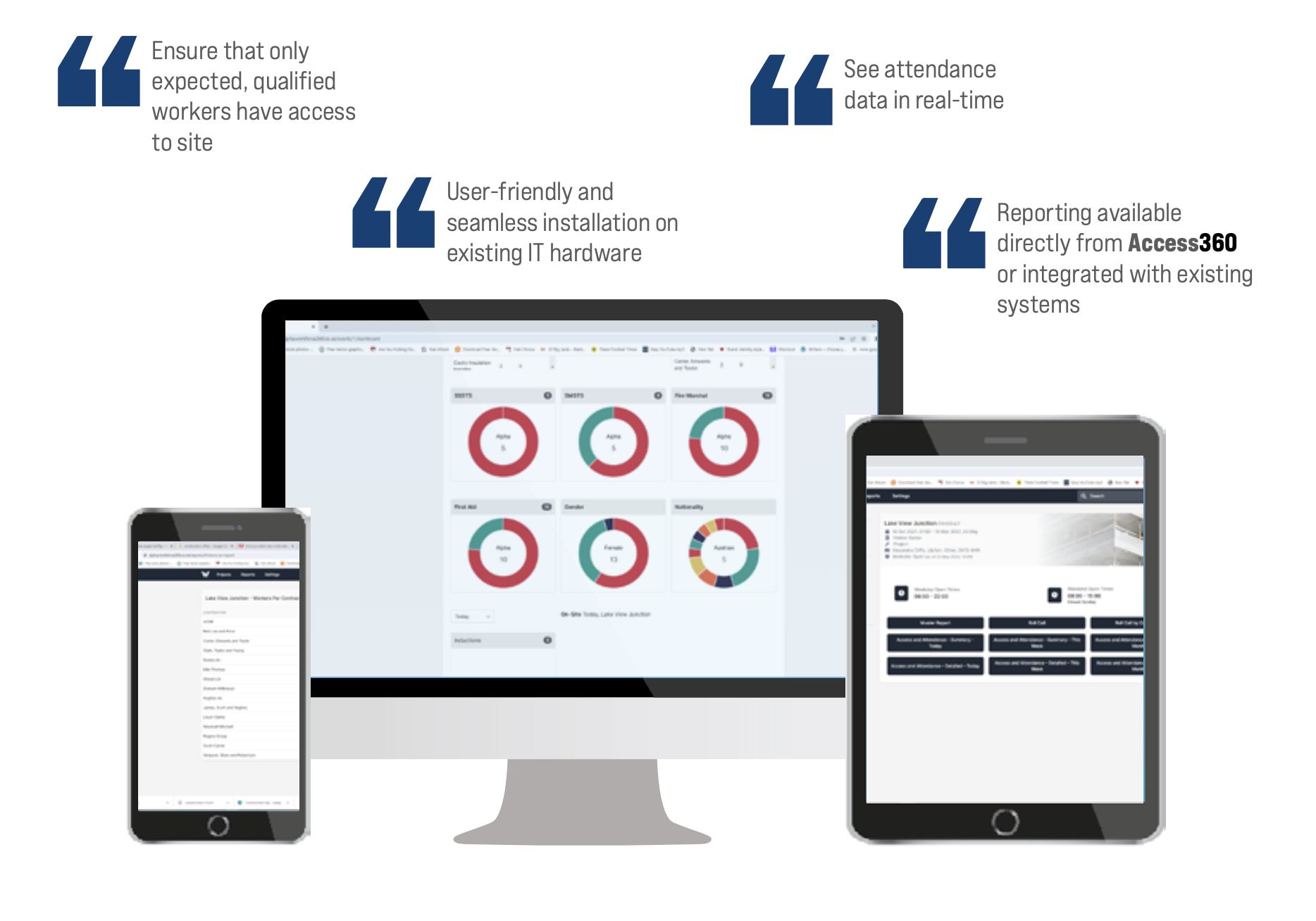 So,
ACCESS
360
, what will it do for me, how will my business benefit?
Access control technology and software is a cost effective and secure solution to managing, monitoring, and maintaining security access control across your premises.
Our

ACCESS

360

platform is both easily integrated with your existing hardware and very user-friendly.
The key benefit of

ACCESS

360

is the ability to securely manage, control and protect your people, property, and premises from unauthorised access.
The software enables users to remotely manage their security requirements and authorisation levels to promote efficiencies and safety across their locations.
Talk to us
Book a 30 minute slot to discuss our services
Download brochure
Download our brochure for more information