WORKSITE
360
, WORKSITE MANAGEMENT TROUGH A SINGLE INTERFACE.
If the management of your worksite is the problem, WORKSITE360 is the solution.
WORKSITE360 Worksite management is the integrated process of managing and coordinating the productivity and performance of all elements of a work environment, ensuring a project, target or scope of work is met.
WORKSITE360 provides a complete end to end workforce management solution, all accessible from one cloud based interface. It enables all stakeholders on a project to have access to every aspect of it.
Scheduling and safety tools effectively manage the ongoing work and provide up to the minute reports on work site activity and performance.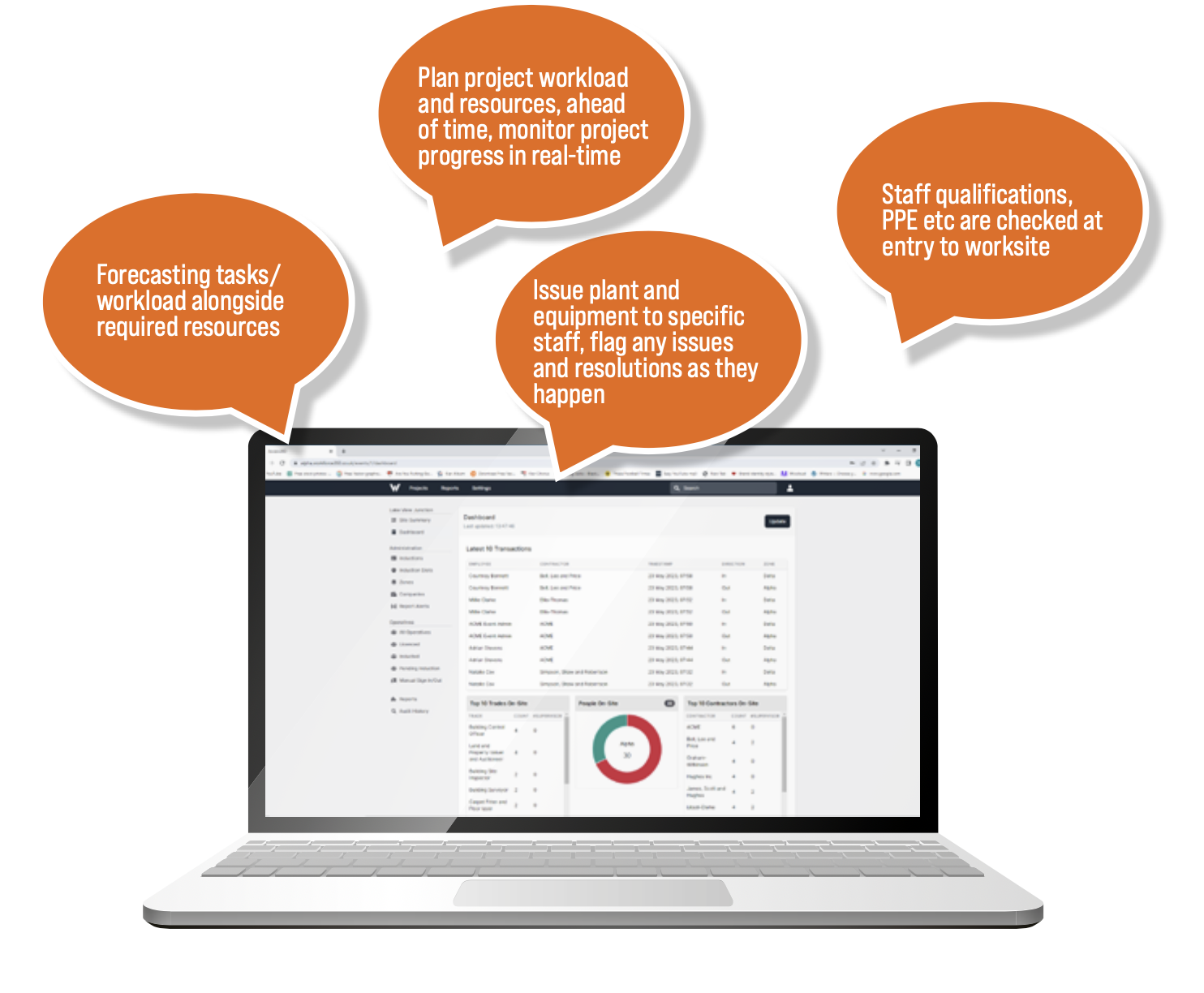 Worksite360, what will it do for me, how will my business benefit?
Effectively managing your work site saves time, money and increases the productivity and performance of your workers. It ensures you get the right people, on the right job at the right time.
Workers are a key component in the day-to-day operation of any ongoing project and need to be carefully managed and accounted for.
Organisations and projects that effectively manage their work site will see improvements and benefits.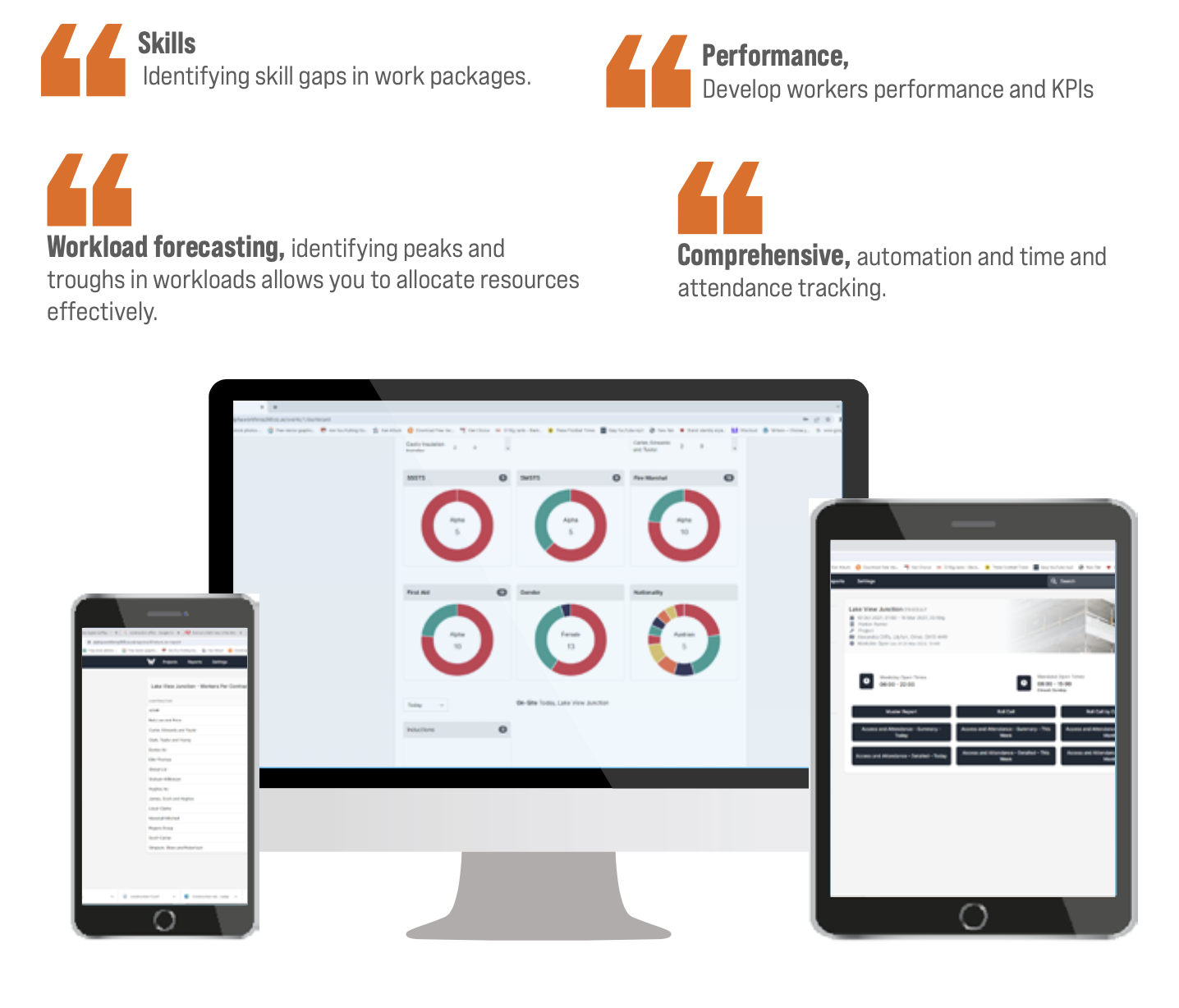 Benefits of WORKSITE360
WORKSITE360 provides rail, infrastructure and construction worksites with a unique, real-time solution to workforce management. The benefits of this service include:
Improved worker efficiency
Compliance checks integration
Comprehensive tracking tool
Live site reporting
Enhanced resource planning
Cloud based software
Talk to us
Book a 30 minute slot to discuss our services
Download brochure
Download our brochure for more information